Welcome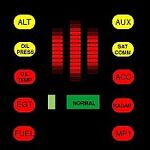 Welcome to the Knight Rider wiki! Thanks for your contributions.
If you have questions or need help with anything, please leave a message on my talk page. Remember to sign your name on talk pages by typing ~~~~ which automatically adds your signature and the date.
Also, check out the FAQ; it has lots of helpful information.
We're glad you're here! -- Wendy (talk) 22:41, 3 October 2008 (UTC)
stub pages
Hi Eu -- I appreciate your enthusiasm, and it's great to have someone else taking an interest in KR! However I don't want to use stub tags on this wiki; they feel like great big failure notices, and since it's hard to define what a stub is or isn't, they never go away.
Also, in general I'd rather have a redlink than a page with two words. The redlink makes it obvious that there's no info there but the page can be created. A two-word page is a waste of someone's click.
I know you were trying to do helpful stuff and I really appreciate that part :). -- Wendy (talk) 00:32, 5 October 2008 (UTC)
Tom Green
Hey Austin -- that was a great page you made for Tom Green, but unless you know something that I can't find, the Tom Greene we want did have an "e" on his name and wrote/co-produced the original series.... The Canadian one you added would have been 12-13 when he was working on the show :). If he has worked on the current incarnations just let me know and we'll put him back; I can't find anything to suggest that right now. -- Wendy (talk) 02:37, 7 October 2008 (UTC)